Digital Marketing Professional Certification Training accredited by SMstudy® aims Professionals who can facilitate well-planned digital marketing strategies and activities that use electronic devices connected to the internet to engage with customers.
Overview
Digital Marketing Professional course provides Digital Marketing strategies and the overall market growth. This certificate will help to optimize Search Engine Operation, Search Engine Marketing tool, E-Commerce Marketing, and Social Media Optimization. Moreover, Digital Marketing Professional certificate opens all the aspect of Sales and Marketing. The successful candidates will get SMstudy® Certified Digital Marketing Professional certification by SMstudy® after passing the exam.
You will be armed with the know-how, the experience and the insights to be able to work and speak with authority in the Digital Marketing fast-paced industry. In short, you will be a skilled digital marketer, capable of creating digital marketing strategies from scratch.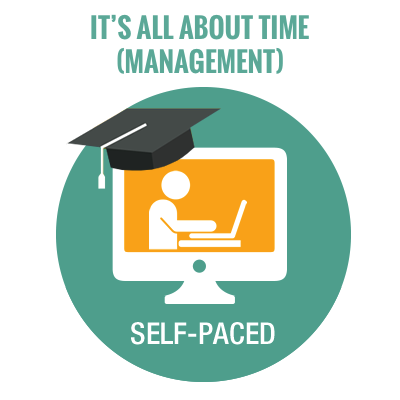 Example Title
High quality content developed by industry experts
Tailored and optimized for best results
Metrics and KPI's to measure your progress
Best in class practice tests and learning tools
Career guidance and support 24x7
Enroll with Interest-Free
Monthly Payments
No Credit Checks - 0% Interest - No Application or Registration - No late Fees - Instant Approval - Works with your existing Credit
We have partnered with Splitit to turn your purchase into smaller, bite-sized payments.
Click Here for more information about Splitit, and if you are happy to proceed, send us an email and ask for an Installment Plan.
You will receive a temporary link that will give you a choice to pay with up to 12 months interest-free monthly payments.
After finalising the payment process, you will receive your enrolment confirmation and access information via email with the next steps, within 36 hours or at the specified course's commencement date.
Installments starts from less than $50 / month


Exam Format
Multiple choice
100 questions
No negative marks for incorrect answers
120-minute duration
Proctored online exam
Audience Profile
This certification is appropriate for anyone interested in becoming a Digital Marketing Professional.
Prerequisites
There is no eligibility criterion for pursuing Digital Marketing Professional certification.
It is recommended to complete SMstudy® Digital Marketing Associate Certificate and SMstudy® Guide – Digital Marketing book before applying for Digital Marketing Professional Certificate.
How to earn Professional Level Certification
Enroll and apply by paying the course fee on Schollege. Schollege is a SMstudy™ Authorized Training Partner. 
You will receive your enrollment confirmation and SMstudy access information via email within 24hrs of enrollment.
Access the online course on 'Digital Marketing'. Read all the important concepts covered in the course. View course outline. The course includes:
High quality videos
Study guides
Chapter tests
Glossary of important terms
Take the exam
Schedule the two hour proctored exam. You need to submit relevant documents (if required).
SMstudy® verifies the application; confirms the exam date & time.
Take the two hour proctored exam online.
Upon successful completion of the exam get an online certificate.
Your name will be added to the SMstudy® Certification Registry. 
The physical certificate will be shipped to you.
Course Outline
A Brief History of Digital Marketing
Corporate Strategy Overview
Aspects of Sales and Marketing
Levels of Sales and Marketing Strategy
Marketing Strategy Overview
Digital Marketing Overview
Understand and Evaluate Digital Marketing (DM) Channels
Understand Available DM Channels
Evaluate DM Channels
Plan and Develop DM Channels
Plan and Develop Website Channel
Plan and Develop Mobile Channel
Plan and Develop Social Media Channel
Optimize Website for Reach
Optimize Website for Relationship
Optimize Website for Reputation
Optimize Mobile/Tablet/Devices
Optimize Mobile Site and App for Reach
Optimize Mobile Site and App for Relationship
Optimize Mobile Site and App for Reputation
Optimize Social Media for Reach
Optimize Social Media for Relationship
Optimize Social Media for Reputation
Other Important Elements of DM Channels
E-mail Marketing • Web Analytics
Search Marketing
Popular Social Media Platforms
Affiliate Marketing
Search Engine Optimization
The theory sections mentioned here will be aided by case studies, exercises and simulations for practical/experiential learning.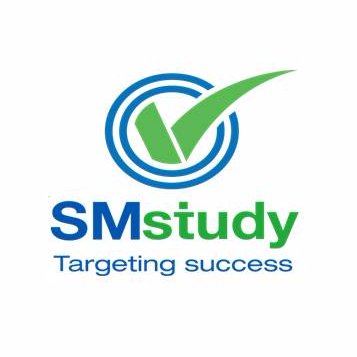 SMstudy® is the Global Accreditation Body for Sales and Marketing certifications. It has authored the SMstudy® Guide, a comprehensive guide on Sales and Marketing, which can be used by any organization or individual to understand and excel in the domain of Sales and Marketing.
SMstudy's extensive experience in managing Sales and Marketing certifications has made it an established and reputed brand in the industry.
SMstudy's focus on the quality of certifications and its affiliated A.T.P.s ensures its students have a great learning experience.
Frequently Asked Questions
How Do I Book a Course?
All of our courses are online. You can enrol by picking a payment plan, create your Schollege account and access your course. Alternatively, you can contact our sales team on [email protected], and they can book you for a course.
How Do I Pay for the Course?
You have multiple payment options when it comes to purchasing courses on Teachable: credit/debit cards, PayPal, Apple Pay®, and Google Pay™.
How Will I Get the Materials?
The credentials for the online course will be emailed to you within 2 hours of your enrollment and payment of the course price.
Can I Pay After Getting My Certificates or After Training?
The payment must be done before the training starts. The materials will be accessible only after the receipt of course fees.
Which certificate will I get if I pass the Digital Marketing Professional exam?
After successfully passing the Digital Marketing Professional exam you will receive the certificate from the exam body (SMStudy).
How long does it take to get certified for Digital Marketing Professional certification?
Once you complete your preparation the candidate can schedule the exam in the online portal of the course access provided. The certificate will be issued within one hour of completing the exam.
Why should I take this course?
Digital Marketing Professional course provides the digital marketing strategies, and the overall market growth. This certificate will help to optimize search engine operation, search engine marketing tool, e-commerce marketing, and social media optimization. Moreover, Digital marketing professional certificate open all the aspect of sales and marketing.