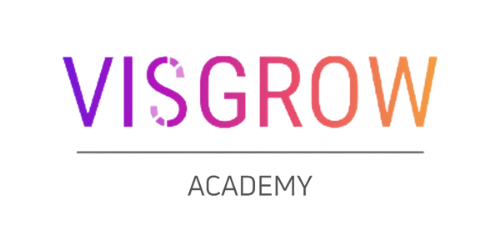 This course gives you the skills to be culturally sensitive and adept at managing a multicultural environment. It starts with a discussion of what exactly we mean by the word culture and then steps into a look at effective communications and how to wield those skills. The course teaches building and managing a team and organization across cultures. With this course, you will learn to apply the managerial skills of a citizen of the world.
Course Overview
Our culture defines many aspects of our thinking, feeling, and acting. It can be challenging for most of us to bridge cultural differences and bring employees or workers together into a functioning team. This course will provide you with easy-to-use techniques for communicating across cultures, developing teams, promoting multiculturalism, and leveraging the talent pool.
Learning Objectives
After completing this course, you will be able to:
Define what culture is and how it shapes the workplace.

Recognize how stereotypes shape our perceptions.

Develop practical cross-cultural attitudes.

Communicate much more effectively across cultures.

Efficiently manage employees from diverse cultures.

Help teams overcome cross-cultural and virtual barriers.

Promote awareness and acceptance in your community/organization to help create a healthy multicultural environment.

Leverage the talent pool.
Show Off Skills With Our Industry-Leading Certificates
Once you complete the course, you will be able to download a "certificate of completion" that you can share with your employers, team, and community.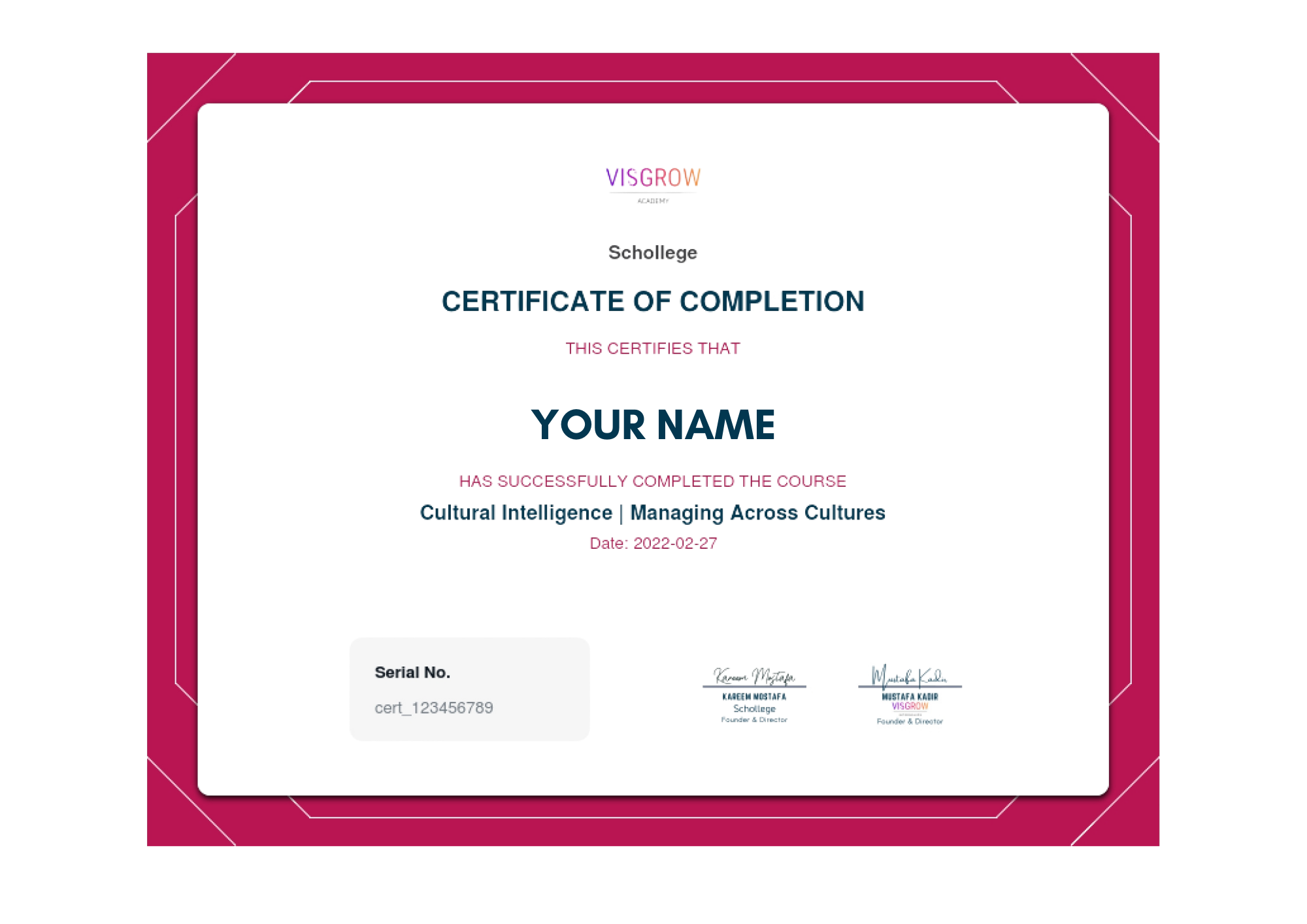 Showcase your Skills and Attributes with our Accredible Badges when you finish the VISGROW Program.
Frequently asked questions
ABOUT THE COURSE
When does the course start and finish?
The course is self-paced, and you may take as long as you need to complete it. There is no time limit for completion.
How long will I have access to the course?
You will have lifetime access to the course through the Schollege Platform.
How do I access the course materials?
Course lectures are not available for download and must be viewed through the platform. Some items, such as course worksheets, will be available to download if applicable.
What equipment/tools will I need to complete the course?
You just need access to a computer, spreadsheet software (Excel or the free Google Sheets), and an email account. Post-It Notes or a whiteboard are helpful, but a plain notebook works well too.
PURCHASING THE COURSE
Can I pay with PayPal?
Yes! Under the "Billing Information" section, switch from the Credit Card button to the PayPal button on the checkout page. Click "Enroll in Course" to be directed to the PayPal checkout.
What if I am unhappy with the course?
Oh no! We don't want that! We offer a 14-days money-back guarantee. If you are unhappy with the course for any reason, let us know within the first 14 days by emailing [email protected], and we will refund your payment. In the Case of Subscription, you already have a 14-days free trial, and we will not charge you if you decide to cancel the subscription before the trial period ends.
GETTING HELP
What do I do if I need help?
For questions about your billing or accessing the course materials, email [email protected]
Check your inbox to confirm your subscription