CodeRed Pro
Master in-demand cybersecurity skills online with unlimited access to all of our premium videos and demo labs curated from our hand-picked global experts.
Unlimited Access to 240+ Premium Courses.
Access to over 100 Final Assessments.
Access to over 10,000 Practical Videos.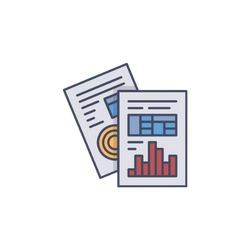 Personalized Reporting
Track your usage and get insights on how you can improve your skills with our premium reporting features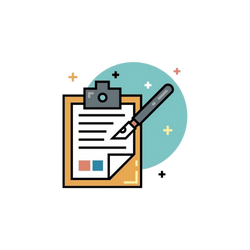 Take and Save Notes
Want to take notes while watching a video? We got you covered! you can take and save notes and revisit them whenever you want!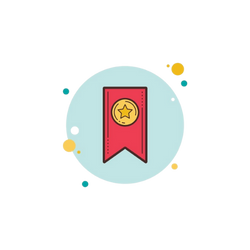 Favorite Lessons
Whenever you like a video, you can simply add it to your favorites' list so you can revisit it any time.
Learn faster with courses built just for you!
With our state-of-the-art Machine Learning and deep data analytics, we are able to recommend courses to you based on your career goals and watch history, so you can see progress in your career faster than ever without being overwhelmed by too many choices of what to learn next.
Track your performance
Set daily goals
Personalized support
New courses added weekly
Practical Content for Practical People
As always, with all EC Council products, we put practical knowledge over everything else! With more than 10,000 practical videos that go in detail on how you can perform each single task in the course, you will be able to truly master new skills, not by just hearing about them but by actually practicing them.
Add lessons to your favorites list
Add and save notes on your lessons
exercises files and external resources
Get your questions answered (coming soon)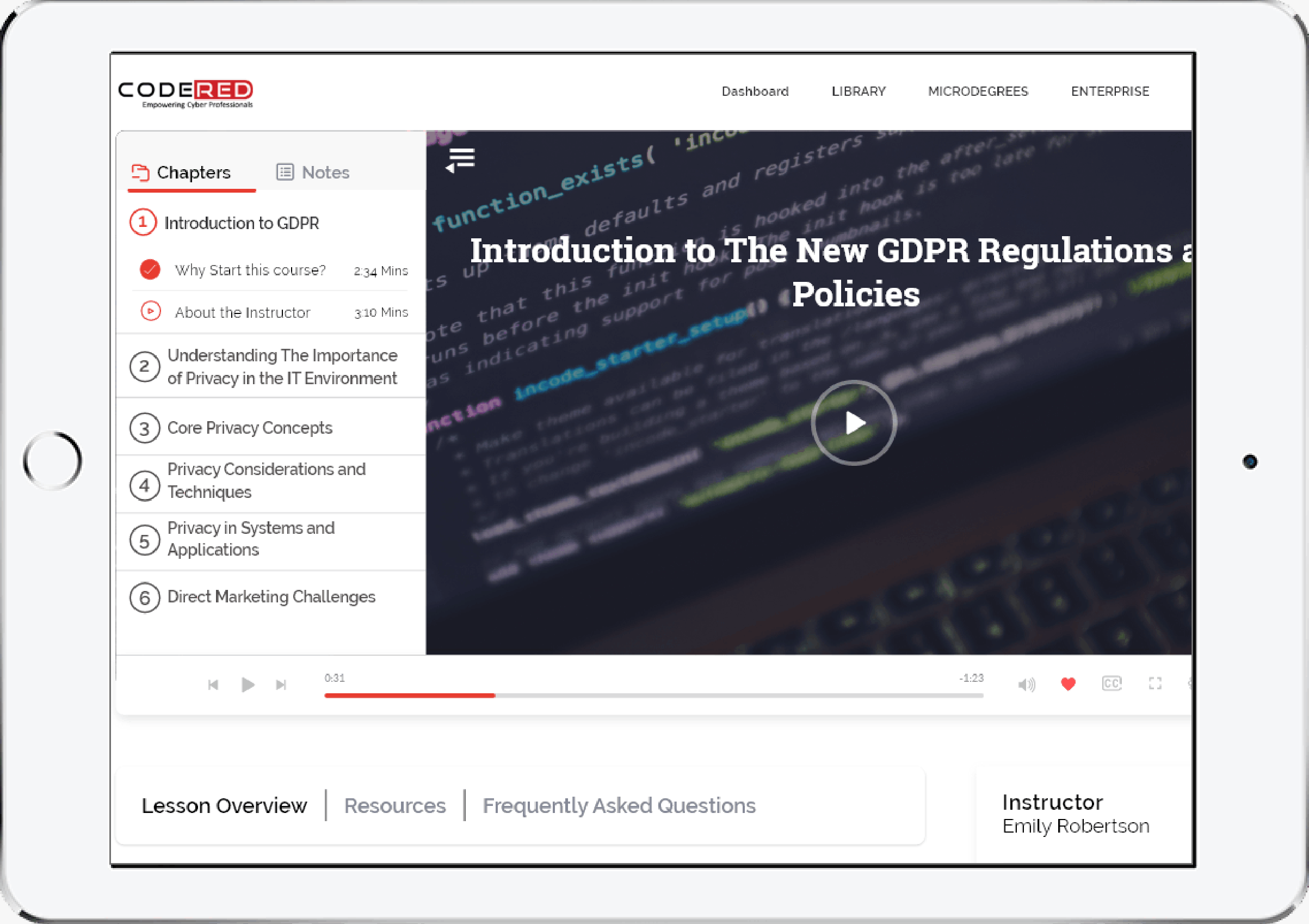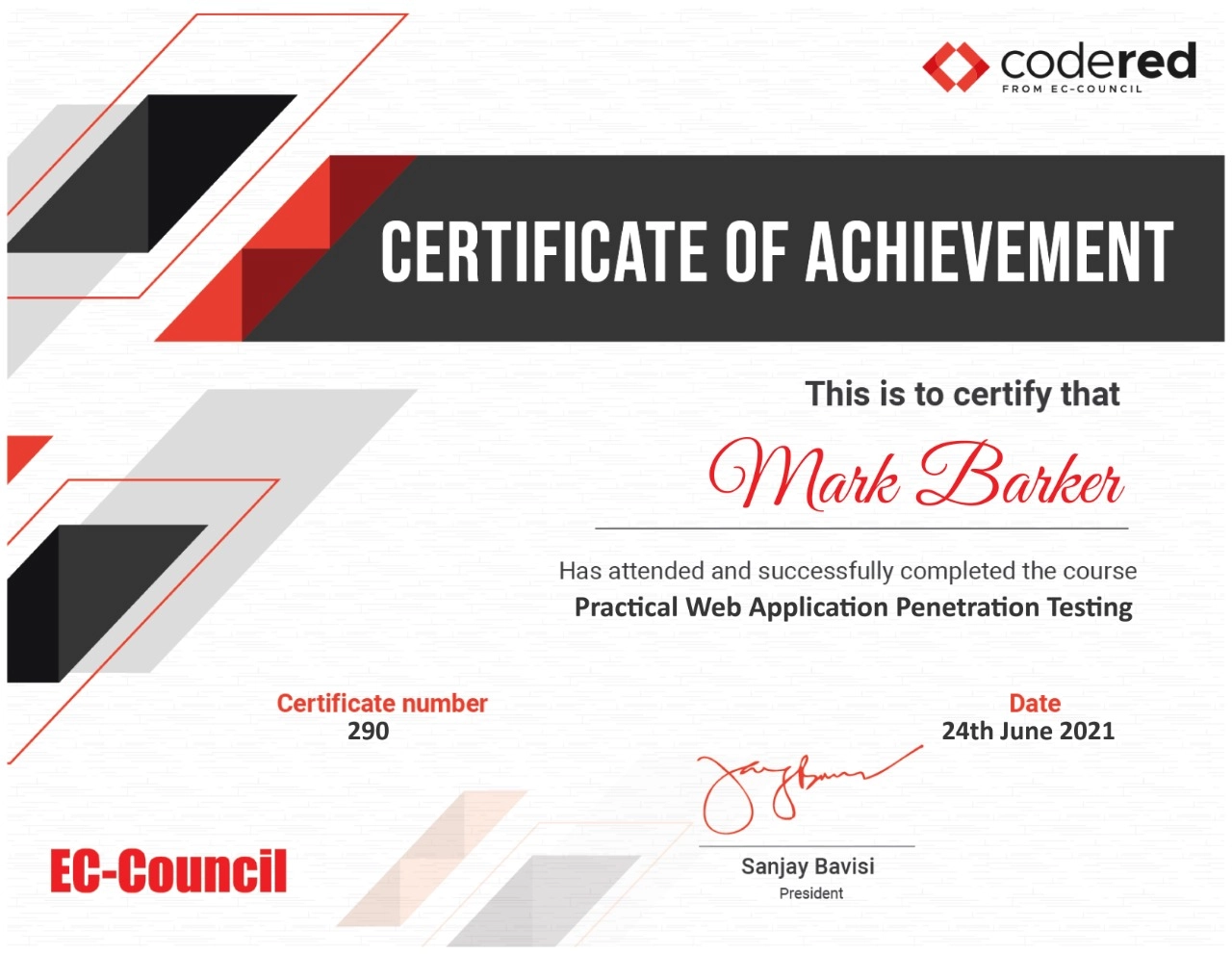 Show Off Skills With Our Industry-Leading Certificates
Once you complete any of our CodeRed Pro courses, you will receive a "certificate of achievement" from CodeRed and EC Council that you can share with your employers and community.
All 240+ courses. One Subscription.
With a library that is updating every single week, there's surely no shortage of content on CodeRed. Check out all the featured courses you will get with your Pro subscription.
EC-COUNCIL
EC-Council has been the world's leading information security certification body since the launch of its flagship program, Certified Ethical Hacker (CEH), which created the ethical hacking industry in 2002. Since the launch of CEH, EC-Council has added industry-leading programs to their portfolio to cover all aspects of information security including EC-Council Certified Security Analyst (ECSA), Computer Hacking Forensics Investigator (CHFI), Certified Chief Information Security Officer (CCISO), among others.